AGENCIA MARITIMA INTERCONTINENTAL S.R.L
FOUNDED BY NICOLAS ANGHELIDIS IN 1969
WELCOME TO A.M.I.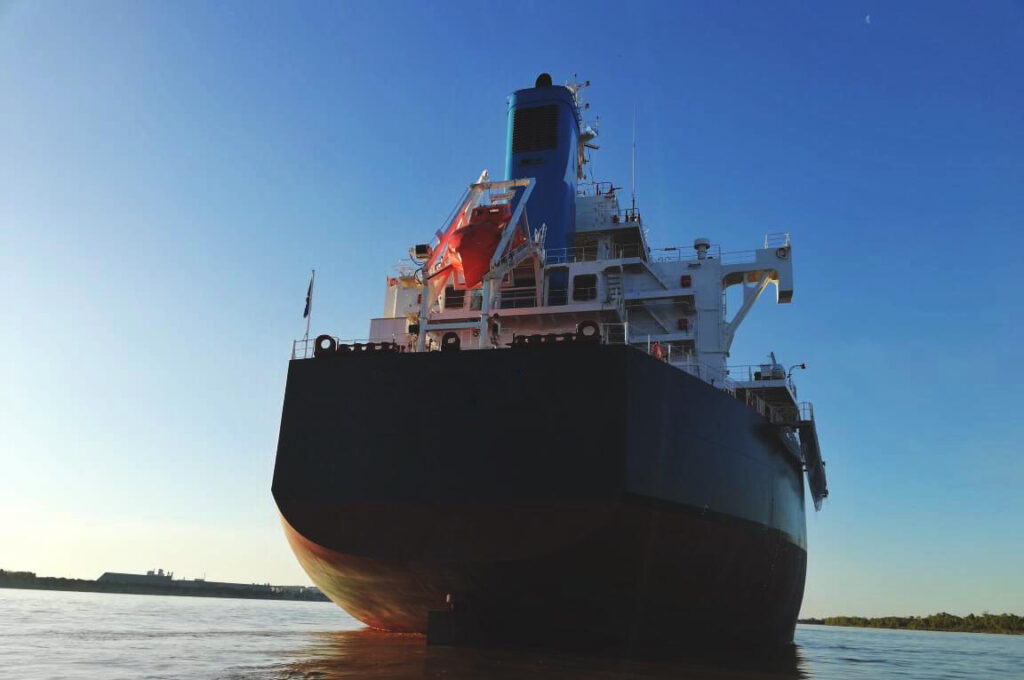 ABOUT US
AGENCIA MARITIMA INTERCONTINENTAL S.R.L. was founded in 1969 by NICHOLAS ANGHELIDIS. Ever since, the Agency has been attending Greek and British shipowners in all Argentinian and Uruguayan ports. The company is nowadays managed by Mrs. DAFNE ANGHELIDIS and Mr. FABIAN GARABATO, offering all needed services by the vessels calling Argentinian ports.
We offer REAL-TIME assistance with Agency, Cargo, Logistics, and up-to-date Market Information. Our agents attend the vessels during the loading and/or discharging process. It is our duty and responsibility to ensure that each vessel is handled with precision and professionalism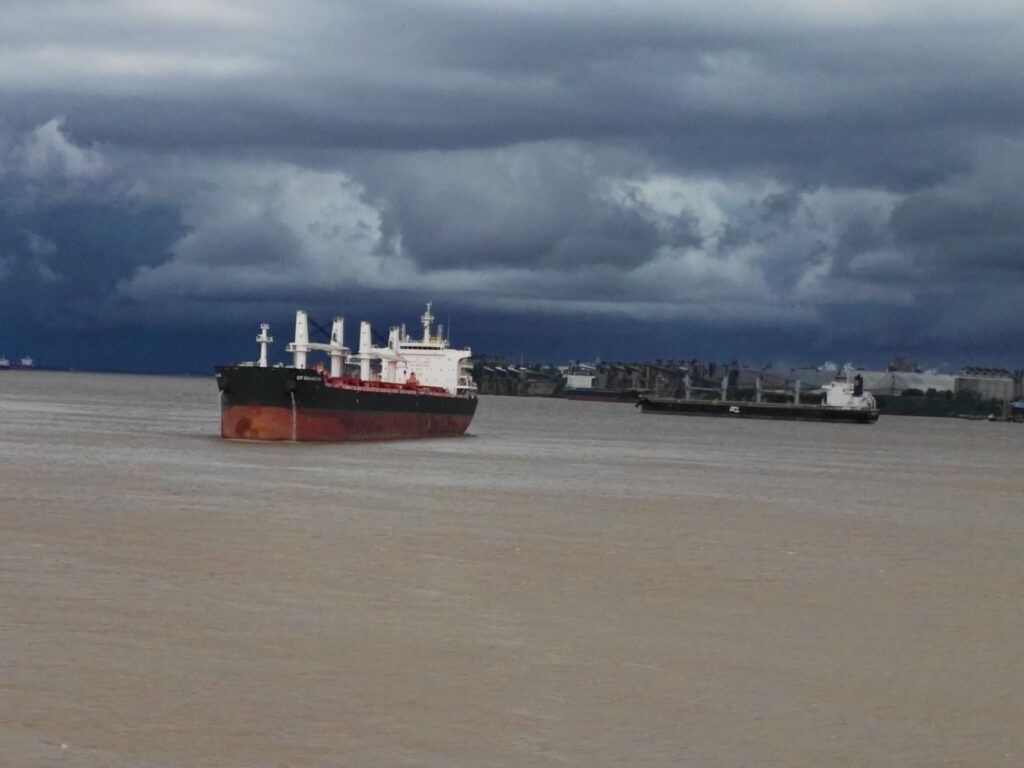 Our Logistics branch offers Freight forwarding services for all type of cargoes, being specialized in refrigerated transportation and food products. Our insurance branch covers transportation insurance for any goods transported by air/sea/land, in cooperation with SAVE Hamburg.


We are focused on a long term relationship with principals, partners and clients based on loyalty, commitment and confidentiality.
OUR TEAM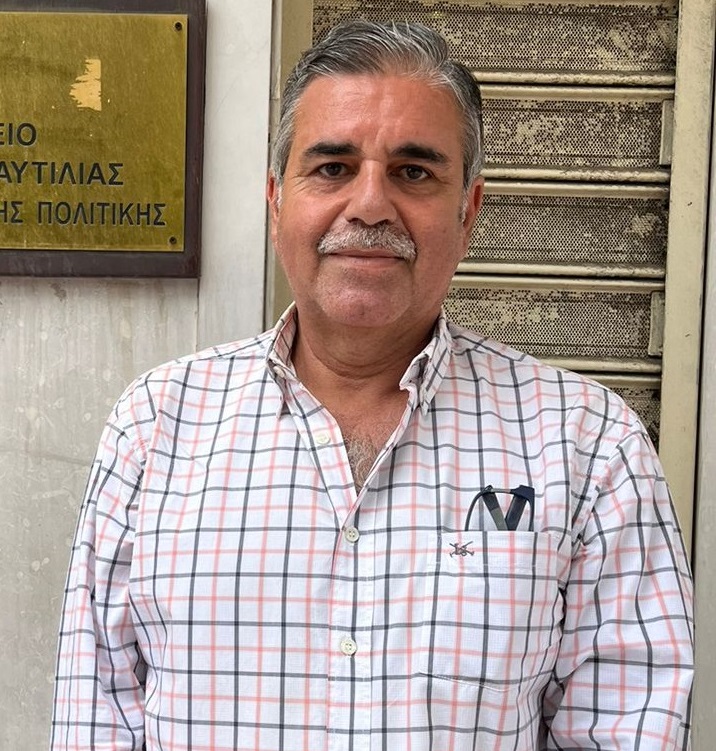 OUR MAIN SERVICES
– FULL SHIP AGENTS
– HUSBANDRY AGENTS
– FREIGHT FORWARDING
– SUBAGENTS IN ALL ARGENTINIAN AND URUGUAYAN PORTS
– SEA FREIGHT
– AIR FREIGHT
– CREW CHANGES
– CUSTOMS CLEARANCE & DELIVERY OF SPARES AND COURIER
– CASH TO MASTER
– DELIVERY COORDINATION FOR BUNKERS LUBS & FRESH WATER
– SANITATION CERTIFICATES
– CUSTOMS BROKERAGE
– APPOINTMENT OF SURVEYORS
– INTERNATIONAL TRANSPORT INSURANCE
– DOOR TO DOOR LOGISTICS
– REFRIGERATED CARGO LOGISTICS
– INTERNATIONAL FOODSTUFF AND FRUIT TRADING
– TRAVEL AGENCY
Ports of Service
ARGENTINA
SANTA FE
DIAMANTE
TIMBUES
SAN LORENZO
ROSARIO
ARROYO SECO
VILLA CONSTITUCION
RAMALLO
SAN NICOLAS
SAN PEDRO
LIMA
ZARATE
CAMPANA
IGUAZU
BUENOS AIRES LA PLATA
MAR DEL PLATA
NECOCHEA
BAHIA BLANCA
SAN ANTONIO ESTE
USHUAIA
PUERTO MADRYN
URUGUAY
MONTEVIDEO
NUEVA PALMIRA
NEW PORT – PUNTA DEL ARENAL
NEW PORT – PUNTA PEREIRA
FRAY BENTOS
SBM – JOSE IGNACIO
RECENT NEWS
DAFNE ANGHELIDIS – AMONG TOP 100 WOMEN IN SHIPPING
We are very pleased to inform that our General Manager, Mrs Dafne Anghelidis, has been voted among the 100 top WOMEN IN SHIPPING. She has been elected and has the position number 32 in the list. This election makes us very proud, as our company has a very long tradition through generations, and continues delivering " A -class" service to ship owners and ship operators. This shows the prestige of our company and its members in the Shipping sector.
https://allaboutshipping.co.uk/2023/02/17/100-top-women-in-shipping-by-www-allaboutshipping-co-uk-for-2022/
DAFNE ANGHELIDIS – ELECTED EXCO MEMBER OF WISTA INTERNATIONAL
We are pleased to announce that our General Manager, Mrs Dafne Anghelidis, has been elected as EXCO member of WISTA INTERNATIONAL Executive Committee. Mrs Anghelidis has the responsibility to represent all American WISTA associations in the EXCO, among other duties. We are very proud that our company is involved in this level of world wide importance.